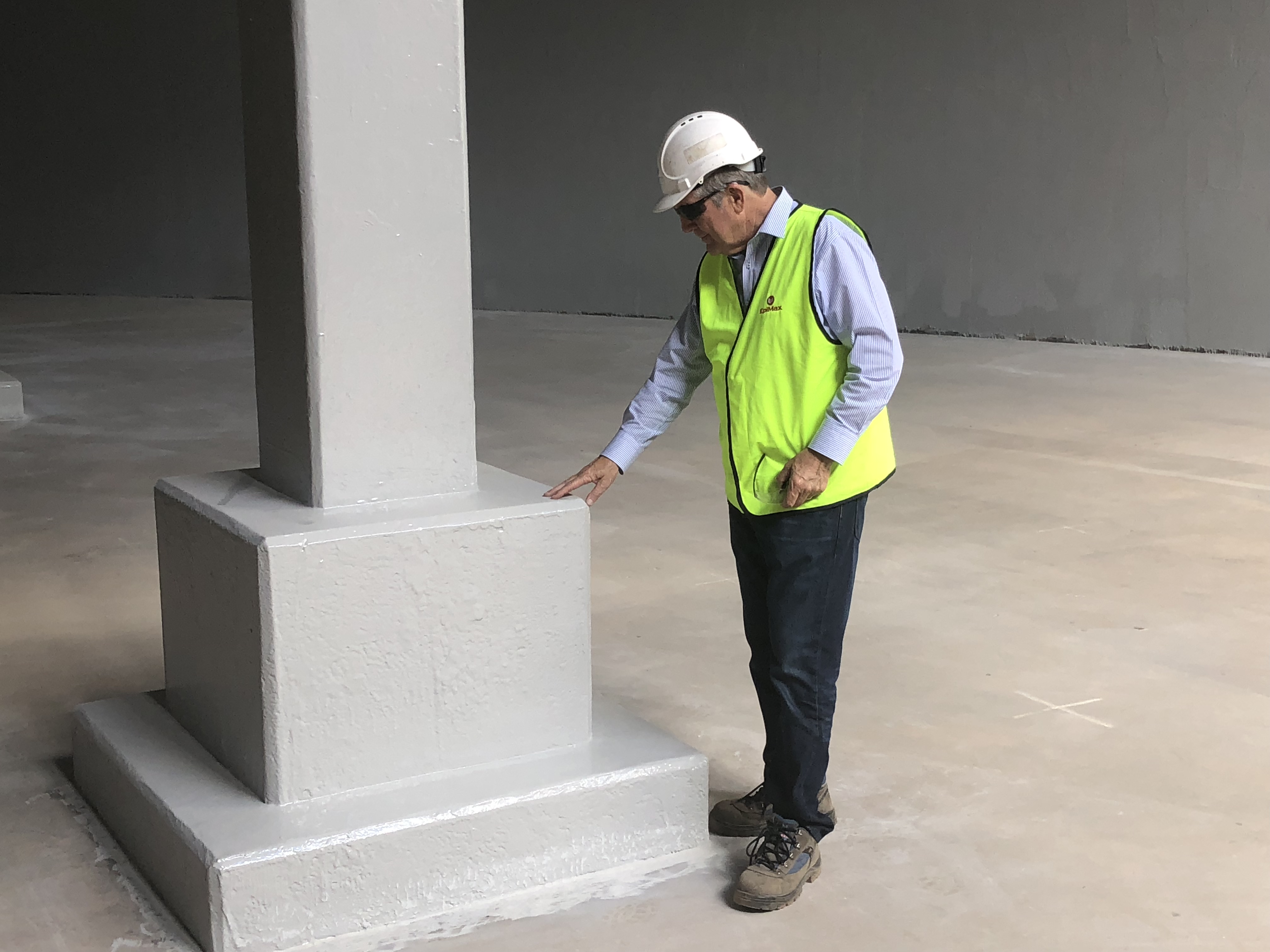 Best Practice: Selecting long-life, biologically safe, internal lining systems for concrete water reservoirs
Concrete water reservoirs are critical community assets.
While they may vary greatly in size, style, and design, they all share the common requirement to provide secure and hygienic storage of potable water coupled with straightforward periodic inspection and cleaning.
Although often overlooked, the potable water environment can be a complex one, with a variety of physical, chemical, electrochemical, biological and maintenance issues that need to be considered when selecting an internal lining system.
Unique proven lining technologies can address these issues and ultimately, provide long lasting, leak-proof, internal protection.
Why internally line concrete water reservoirs?
Physical considerations:
All concrete cracks
Concrete is not watertight
Concrete mix design variations affect concrete durability
Steel in concrete corrosion is common
Chemical considerations:
Increasing rainwater acidity levels due to rising CO2 levels, acid rain, unstable weather conditions
eg pH = 4.5, Sydney summer – Acidity of summer rainfall in Sydney. Ayers & Gillett. 'The Urban Atmosphere —Sydney, a Case Study'
Acidic solutions attack concrete – the lower the pH, the faster the action
Cement paste is dissolved & aggregate exposed
Leaching of soluble components in concrete
eg "Leachability and Concrete" – Portland Cement Association
Steel in concrete corrosion potential increases as pH drops
eg "Corrosion of Reinforcing bars in concrete" – Hansson, Poursaee, Jaffer
Electrochemical considerations:
Salts in solution allow stray currents to initiate anode / cathode decomposition reactions on steel in concrete
Corrosion cells lead to rust which expands and spalls concrete
Biological considerations:
Concrete is not naturally potable water safe – requires component pre-testing
Porous nature of concrete allows mould to become deep seated
Porous concrete is not naturally anti-bacterial
Maintenance considerations:
Uncoated, wet concrete will not reflect introduced light
Reduced maintenance costs … far easier to inspect and clean
What is required in a durable internal lining?
Extreme water resistance
Potable water approved / will not support bacterial growth
Excellent adhesion to prepared concrete
High mechanical & surface hardness (reduced damage potential)
Suitable for declining pH => long term acid resistance
Repairable after structural damage
Chemically inert
Biologically inert
Electrically insulative
No residual potential chemical reactivity
Light in colour – good reflectivity to aid inspection
Interested?
Talk to EpiMax. We are on your wavelength.