We have worked with Max for over 30 years. His values are our values. Additionally, EpiMax products make it easy for us to complete our application work, on-time and on-budget. Whether we are using field-proven products, or specially developed versions to solve unusual construction problems, we turn to them.
Trevor Kling
General Manager
Advanced Coatings
Coopers Plains QLD

Innovation is the name of the game and this is why we will work closely with EpiMax on all our Civil Engineering projects throughout Australia. Along with great products and service all their products are supported with a strong technical basis and application knowledge.
EpiMax are also versatile and can engineer products to suit our project specific needs. That makes our relationship much more efficient and streamlined and our customers happy.
Greg Sieders
National Sales Manager
Bluey Technologies
Gladesville NSW

The technical expertise and outstanding customer service on hand at EpiMax is what sets it apart from the pack as a premium supplier of construction products. Our company has worked closely with Max since the early 1980's and his ability to think laterally in providing flexible, timely solutions for clients has helped both our businesses become market leaders.
Sean Fairburn
General Manager
CE Industries
Townsville QLD

We have worked with the team at EpiMax for over 30 years. There simply is no better qualified or more technologically advanced company that we could partner with to deliver the highest standards that are required for today's environmentally sensitive solutions. Our business and our clients benefit from the EpiMax world of experience.
Brett Lambert
Managing Director
Dynamic Flooring
Peakhurst NSW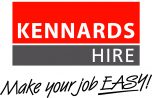 As a leader in concrete care hire, we're known for our reliability, convenience and customer experience. To this end EpiMax is the perfect complement to ensure our customers get the very best outcome for the job at hand.
Craig Earnshaw
Branch Manager
Kennards Concrete Care
Keswick SA

As a fast-growing company in the asset renewal and protection space for ports, terminals, refineries and resources infrastructure, we are often solving complex problems in remote locations, where it is clear, that time is a non-renewable resource.
We need a product supply partner that is not only available on a 24/7 basis but can also offer us top level engineering support across our range of activities.
EpiMax is the ideal fit for us. And, like us, ultimately, they focus and add value to the asset owner.
Tony Brady
Director
Topline Relines
Surabaya Indonesia