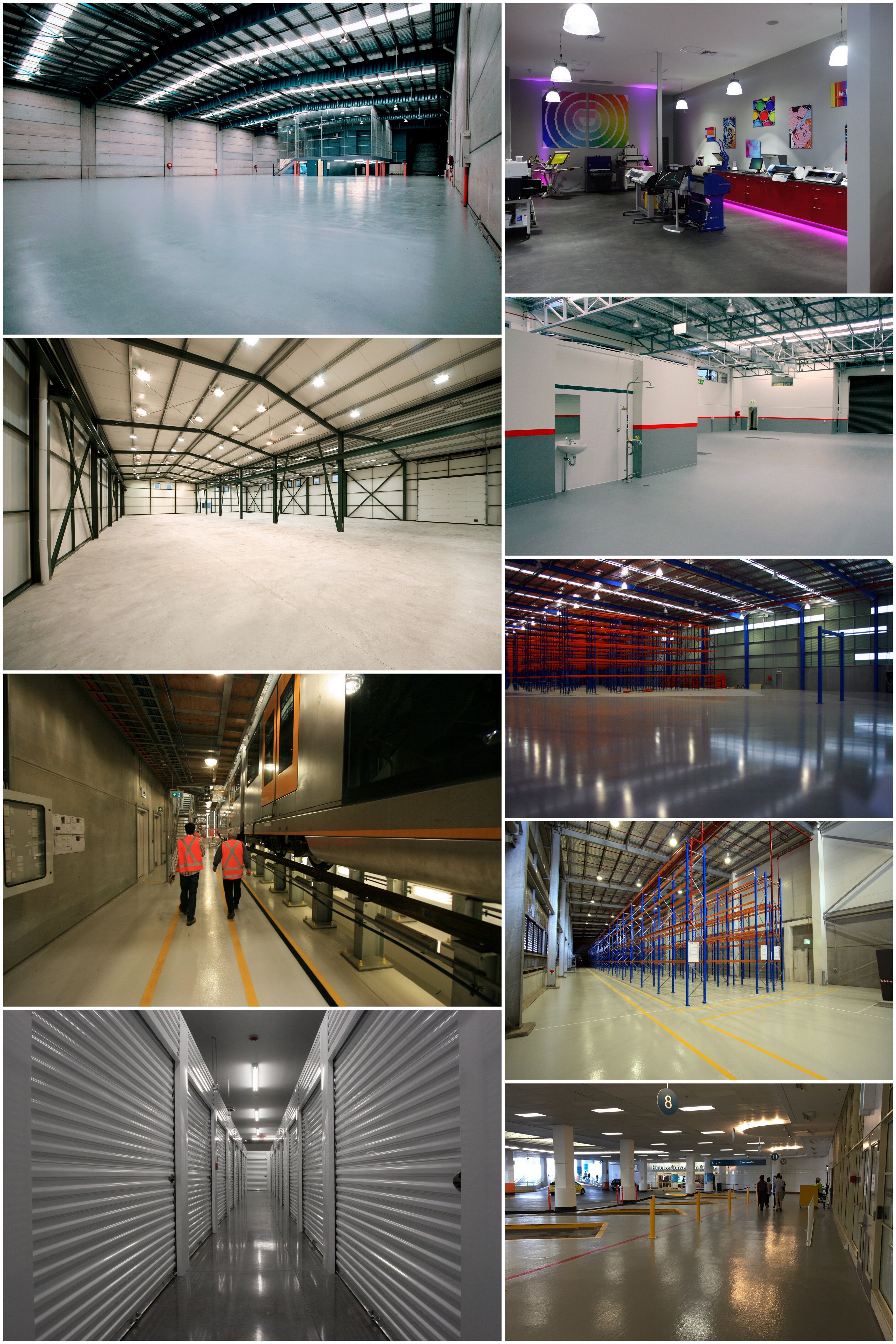 About general flooring
All operations within any facility are connect by the working floor.
Originally, the protection of concrete floor space was virtually non-existent, but over the past 4 decades the focus has shifted to protecting concrete floors, with sophisticated processes developed to provide a protective coating or surfacing.
Concrete Floor Protection
So, why protect concrete floors? The main reason is to protect the concrete structure from deteriorating or becoming contaminated. Other reasons include providing slip or chemical resistance, ease of cleaning and maintenance, better physical performance, aesthetics, durability and much more.
Whether industrial or commercial, there is no other surface in a building or structure that has to endure the wear and tear and abuse a concrete floor goes through. Gravity, along with poor housekeeping and heavy duty actions upon the floor, are the drivers of abuse in these busy environments.
Why protect your concrete floor surface?
Just some of the regular abuse commercial and industrial floors are subjected to include impact, thermal shock, abrasion and attack from chemicals. While concrete is robust, it's not impervious to abuse and isn't designed to withstand abuse on a continual basis. Also, because concrete floors are porous, wear and tear on them tends to create dust. As mentioned, they are also regularly subjected to abrasion and chemical attacks.
No matter where it is located, all concrete floors need added protection to protect the surface and to ensure longevity and safety. The problem is determining what type of floor protection will work best for a particular environment or different conditions. Not all concrete floors are the same and neither are all working conditions the same.
How do we get it right?
This is what the selection process comes down to:
Service conditions need to be evaluated to define physical requirements
Evaluation of the concrete floor is necessary to determine its age, joints, strength and overall integrity
Other issues need to be considered – aesthetics, maintenance-free periods, budget and application parameters
Then, an appropriate flooring system can be selected
Select a competent applicator
General flooring benefits
Significantly safer, cleaner working environment
Protection of the base slab from mechanical abuse
Protection of the and chemical deterioration
Brighter, lighter working environmemt
Reduced cleaning costs
Significantly increase floor surface lifespan