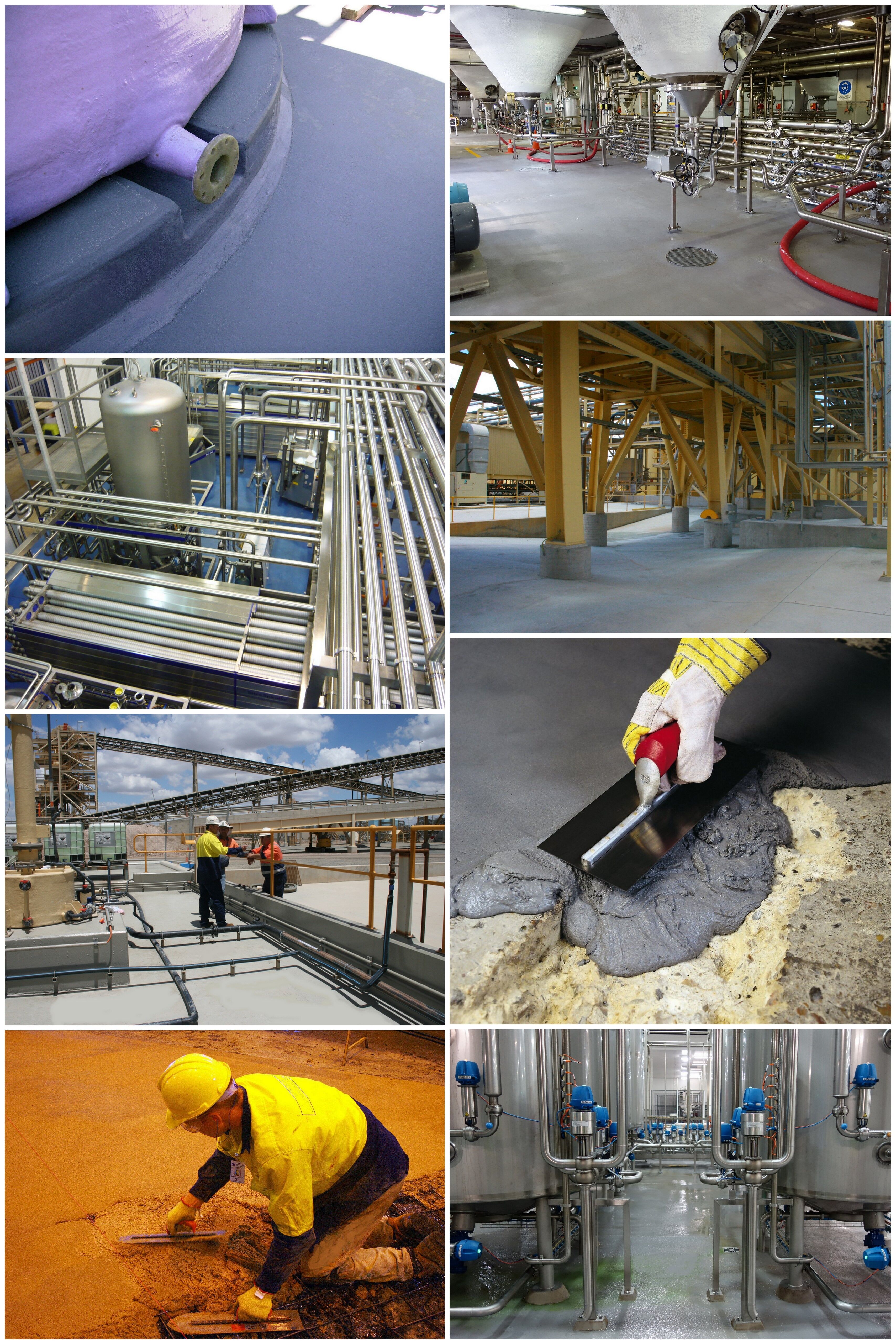 Industrial Concrete Protection
Concrete is the most widely used engineering material.
However, although strong in some features. it is a vulnerable to a wide range of chemical and mechanical abuse.
Unprotected concrete in the heavy duty industrial environment is very much at risk.
Unprotected concrete is porous and easily absorbs chemical solutions, weak or hostile. Absorbed chemicals can easily attack the cement structure within the concrete and this will lead to early breakdown.
Similarly, mechanical action can easily abrade a concrete surface, generating hard particles which accelerate the deterioration.
Industrial concrete benefits
Improved structural integrity & infrastructure life
Reduced maintenance costs
Improved environmental safety & protection
Improved employee safety
Reduced potential for injury claims
Reduced operational unknowns
Enhanced facility appearance